September 30, 2019
Posted by:

AtmLogin

Category:

News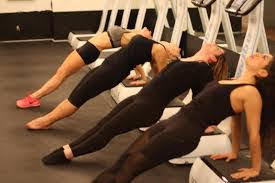 Using our Hypervibe Vibration platform our clients are  burning 350 calories in only 10 minutes!!!
Bye-bye hour long work outs – and hello to just 10 minutes – 2 times a week!
Congratulations to our client of the month Margaret!
Her Story
After having surgery I took an early retirement and a long winter of very low activity, I gained too much weight and body fat. I saw the advertisement in our local newspaper for Evolution Studios. My Husband encouraged me to try it, as my Mother's Day Gift. Wow, Amanda and Gord are so amazing, and non-judgmental. They made each visit fun. The LED LIPO Sculpting really works on the body fat, I lost 16 inches. I am beginning to follow a better healthier eating lifestyle and I lost 14 lbs. And the 10 minute workout, your muscles sure can feel it! In just 7 weeks two appointments a week and I am back to wearing a size 10.
Thanks, Amanda and Gord I would highly recommend Evolution Studios as the place for anyone who wants to lose weight and inches in a fast fun way!