April 23, 2018
Posted by:

Evolution Studios

Category:

News
   What's New This Week at Evolution Studios
____________________________________________________________________________________________________________________________________________
 Quote of the Week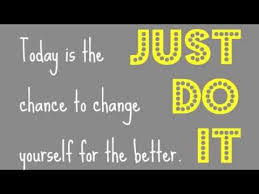 You try so hard to lose the weight, you eat well, you exercise, you set goals but still you can't seem to lose that stubborn fat. Don't give up!!! Start now and let us get you swim suit ready. How many Mondays have been and gone since you said,'I'll start next week' take action TODAY! Fear says you can't, determination says you can and results say I told you so. Today is the chance to change yourself for the better, just do it!
Weight-Loss is your journey and it can be a difficult one. It is mentally, physically and emotionally  challenging but if you believe in yourself you can achieve anything, there is nothing that you cannot do.
The Body Achieves What the Mind Believes. 
Recipe of the Week
SERVES 4  (2 kabobs each)
One serving equals 1 protein, 1 fat, and ¼ vegetable.
INGREDIENTS
2 8 oz. top sirloin grilling steaks
½ cup red pepper
½ cup green pepper
1 tsp. grated lime or lemon rind
2 tbsp. lime or lemon juice
4 tsp. olive oil
2 cloves garlic, minced
½ jalapeno pepper, minced
1 tsp. homemade chili powder
½ tsp. ground cumin
¼ tsp. salt substitute
¼ tsp. pepper
INSTRUCTIONS
Cut steak and red and green peppers into 1-inch (2. 5 cm) pieces. In bowl, combine lime rind and juice, oil, garlic, jalapeno, homemade chili powder, cumin, salt substitute, and pepper. Add beef and toss to coat; let stand for 10 minutes. Alternate pieces of beef and red and green peppers onto 8 skewers. BBQ on oiled grill over medium-high heat to desired doneness, turning once.
Evolutioner of the Week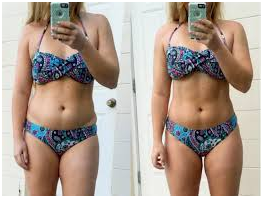 Congratulations to the Evolutioner of the Week Carol! She's down 11 pounds and 13 inches, go girl go!
We know with this weather it feels like summer is never going to come. We say this just gives us time to get you swim suit ready!!! Don't miss our SPRING SALE on now!!! Call today to receive your complementary session to see the results for yourself.
Locations:
Chatham (519) 360-1331
Tecumseh (519) 979-9440