July 9, 2018
Posted by:

Evolution Studios

Category:

News
Evolutioner of the Week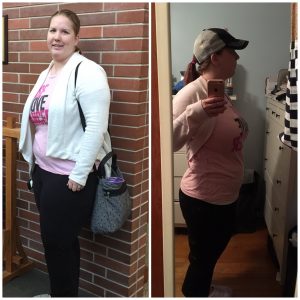 Congratulations to our Evolutioner of the Week, Kathleen!! Kathleen hasn't been able to fit in this top for 2 years – now she can!! She is doing amazing, 31lbs and 20 inches down. Go Kathleen Go!!
Recipe of the Week

World Cup Fish Tacos – Without the Taco!
Serves 2
One serving equals 1 protein, ½ starch, 2 ½ vegetables, 1 fat, 1 extra
Ingredients
10 oz. (284g) Mahi Mahi
1 tsp chili powder
½ teaspoon paprika
½ teaspoon cumin
2 cups cabbage, grated
2 cups lettuce, shredded
1 cup chopped tomatoes
½ cup grated carrots
½ cup corn kernels niblets
½ cup of avocado, mashed potatoes
2 tbsp. sautéed sour cream, fat free
4 c. salsa, fat free
2 lime juice lime
Instructions
Preheat the oven to 400ᵒF. Wash and dry the fish. In a small bowl, combine the chili powder, paprika and cumin. Sprinkle the seasonings on the fish. Place the seasoned fish on the baking dish and bake for about 25 minutes or until the fish flakes. In a large bowl, combine cabbage, lettuce, tomatoes, carrots, corn and avocado, and add the cooked fish. Finally, finish all on top with sour cream, salsa, and lime juice.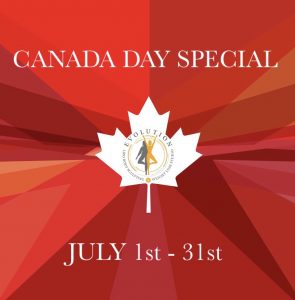 You have 22 days left to take advanatge of our July special!
$50 off any package
$10 of all product
DON'T DELAY CALL TODAY
_______________________________________________________________
CHATHAM: 519-360-1331
TECUMSEH: 519-979-9440
LONDON: 519-601-5476